Your best travel companion in the Netherlands and Belgium
Your best travel companion in the Netherlands and Belgium
To travel is to invest in your happiness. Discover, enjoy and share.
Camaleon Tours is a receptive tourism company in the Netherlands. With a large team of professional tour guides in charge of organizing tours, circuits and guided day trips in Amsterdam, Brussels and Belgium, both in English and Spanish.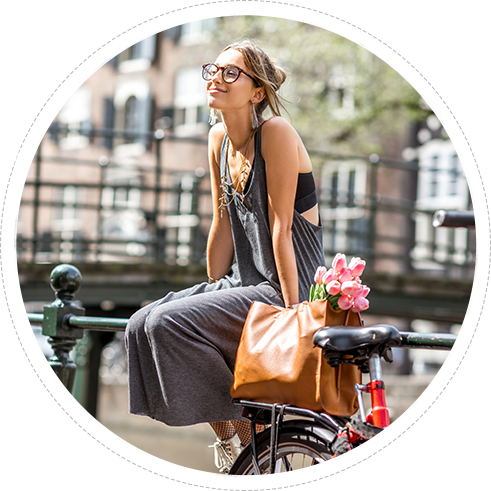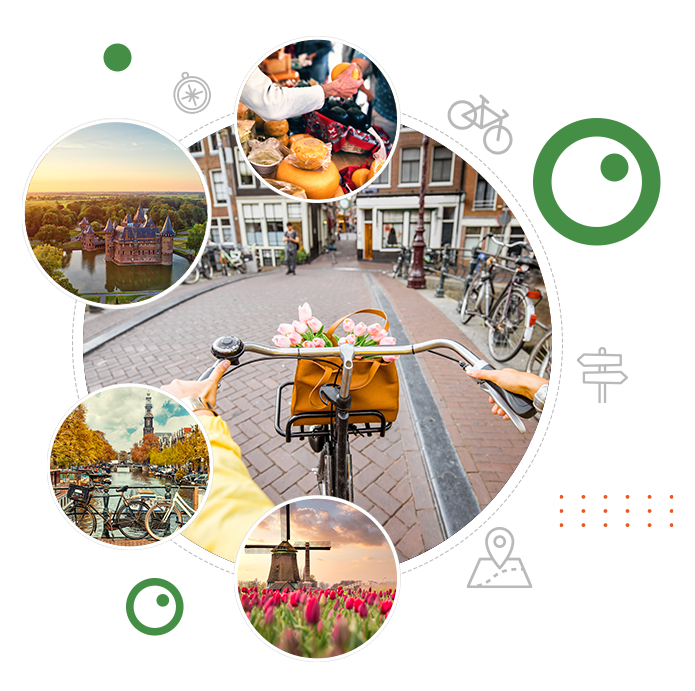 Come with your homework already done!
Download our guide and discover the 20 places you cannot miss on your first visit to Amsterdam

Carmen T
100% recommended. Alex is a great guide, he makes it super enjoyable and fun. We did the free tour of Amsterdam for 3 hours with Alex, and we loved it. We spent a great and fun morning and we learned many anecdotes about the city. It was very interesting. On top of that, Alex also gave us many local recommendations to enjoy the city. Would definitely recommend it.
Arantxa
Highly recommended! Everything was perfect. The guide lives in Amsterdam and it shows: she had very good anecdotes and gave us many recommendations for the city.
Sara A
Highly recommended. The Amsterdam free tour was great. Very entertaining and dynamic. In addition, the guide Miguel gave many recommendations for places to visit and things to do, as well as restaurants we could go to.
José Díaz
A necessary experience. I went on the 3-hour Free Tour of Amsterdam with a Mexican guide named Mario. The experience was incredible: he told us many anecdotes and stories to understand how Amsterdam had been created and how life was in the city. All this with a very dynamic and fun mood. He also gave us many tips for our stay in Amsterdam. Totally recommended.
Guille L
We liked the guide very much. Alex was a wonderful guide. We all loved him: he knows the city really well, he recommended many places to us and he made the tour feel very dynamic, among many other things.
Elisabeth
SUPER GOOD! We did a free tour of the city, Highly recommended and, in my opinion, essential if you are spending a few days in Amsterdam. Our guide Facundo, was very friendly and told us really interesting things about both the history and life in the city, but in an entertaining and, above all, fun way. He will crack you up. It was very cool, we liked it a lot and we started our stay in the city on the right foot.
Rita
The guide, Enrique, was spectacular, very educated and makes you travel back in time without realizing it to that old time Amsterdam. Without a doubt, I recommend this tour. He was entertaining and so helpful, solving our doubts until the end of the journey. Congratulations, Enrique, keep transmitting that energy and wisdom!
Victor R
Great guide and great experience. It was a great experience. Our guide, Miguel, gave us a great explanation of the Jordaan neighborhood and he also indicated many fun facts and anecdotes about the city. Definitely, an experience to repeat.
Fabiola C
A good experience in Amsterdam. We did a free tour of the Jordaan neighborhood in Amsterdam. Miguel, the guide was great, entertaining and very attentive. He gave a lot of information and overall gave a very pleasant tour. He informed us about places to eat and took us to a street stall to try the smoked eels, which are delicious. I recommend it if you want to get to know this beautiful neighborhood and learn about its history.
Jontxu
A complete tour with a great guide! We did the "Free tour of Amsterdam" to get to know the city a little and we left very happy. Our guide, Andrea, was charming and always willing to answer all our doubts and questions. Without a doubt, if we return to the city, we will repeat another tour with them.